Audiodesksysteme Gläss (Glaess) - VINYL CLEANER PRO X - red
Records are precious:
Not only because they are excellent sound carriers. Often the so-called "black gold" is an irreplaceable collector's item. Even when great care is taken, in the long time it is inevitable that records get dirty.

A gentle cleaning of the disc is particularly important to preserve its value. Reiner Gläss, the brain behind Audiodesksysteme, has developed a professional yet comfortable LP-washing machine - the "Vinyl-Cleaner". The Vinyl Cleaner is a fully automated machine that sets new standards in user-friendlyness.
ACTUAL model release VINYL CLEANER PRO X !


Includes the preparation for the inclusion of the 7"-upgrade kit, which can be ordered separately. With this upgrade-kit 7" records can be cleaned with the Vinyl Cleaner PRO X.

Operating the Vinyl Cleaner PRO X is very simple: Just insert the disc into the machine's opening and press the red button. A yellow LED lights up and the gentle cleaning process runs fully automatically. Thereby counter-rotating microfiber cleaning barrels and ultrasonic waves softly remove even deep-sitting dirt particles from the record grooves. During operation the machine permanently filters the cleaning fluid. Afterwards two special high-performance motors guarantee an effective drying procedure of the record - at very low volume levels. When, after a short period of time, the green LED lights up the cleaned disc can be removed from the device.

The device is supplied with a EURO flat plug for the power connection (see photo):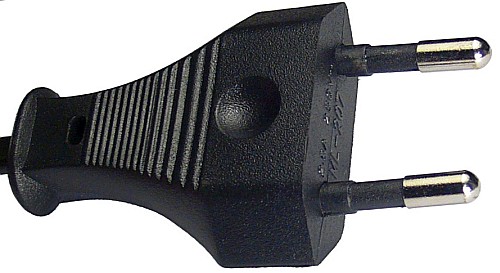 If you have a different power connection in the country where you want to use the device, you need an adapter!
---
---